A people with a passion for Christ;
A family integrated in God's Love;
A fellowship of like-minded folk with a common desire effect real change in the world;
We are a church without walls;
A people with a passion for Christ;
A family integrated in God's Love;
A fellowship of like-minded folk with a common desire effect real change in the world;
We are a church without walls;
Our intention, calling and goal, is to help our members build multi-dimensional relationships with three distinct focuses:
To inspire members to build relationships with God
To empower the saints to relationally engage with our local community
To create a space for rich relationships in our local church
We are a community with the audacity to believe that we can leave our footprints in the sands of time.
Welcome to the Chapel of Life!!!
Pastors Omawumi and Carol, fondly and affectionately nicknamed Pastor O and Mummy O by members of the Chapel of Life, share a passion for building healthy and godly families as desired by God. They have a natural compassion for mentoring, teaching, encouraging and are vocal advocates for fairness and justice.
Pastor O is a charismatic & dynamic speaker who is as animated in front of a large audience as he is in a one-to-one conversation; Mummy O on the other hand, with her discerning personality, has a preference for the intimacy of smaller groups. Together, their ministry brings a rich perspective of God's truth not just articulated but explicitly expressed through a 'lived-experience'.
Mummy O is a reflective practitioner in every sense of the word and having quality quiet time is a vital part of her daily routine, as is taking time out to be by herself for reflection. A trained radiographer with about two decades of experience, she re-trained as a sonographer in the late 90's and worked for the NHS. Her empathetic disposition, commitment to diligence and passion for knowledge has also led her on a quest to re-train as a Counsellor.
Pastor O is a poet, an author and a teacher. He holds a Bachelor's degree in Literature-in-English and a Master's degree in Mass Communication. He was sent as a missionary to plant a church, which he pastored for 17 years in the bustling Metropolis of London.
As the Pastor of Chapel of Life and with the natural compassion, calling and anointing of a father, he disciples future leaders with emphasis on integrity, vision building and having a passion for their calling. He also teaches and mentors young and veteran couples to recognise that they are "different by design" but can enjoy marriage as "a joyful union of opposites". Pastor O is the author of titles such as – Joseph: Power of Persistence and Different by Design: Marriage, a joyful Union of Opposites just to mention a couple.
Omawumi and Carol have been married for over thirty years. They have two children (Dede and Marcel) and a grandson. Their hobbies include travelling and lounging together in front of the TV watching comedies.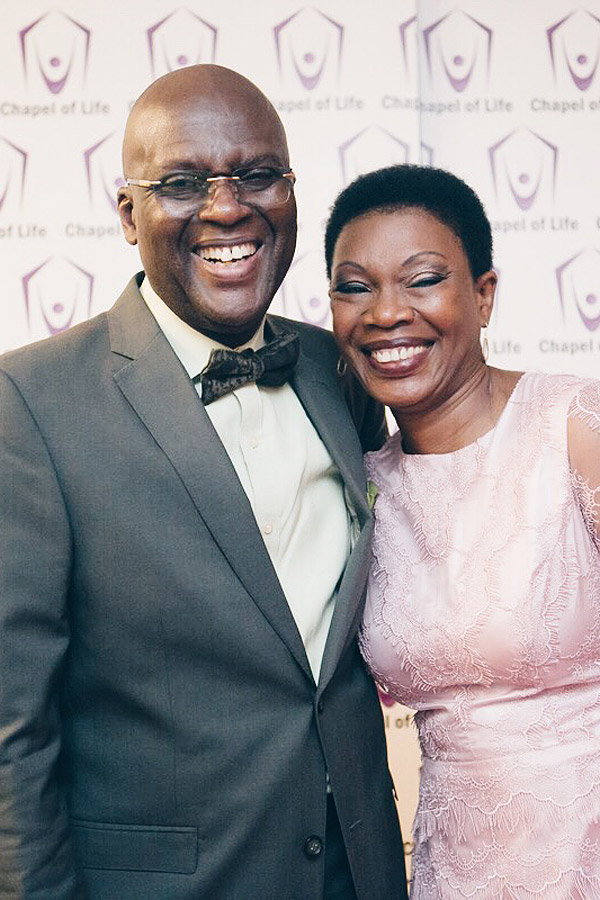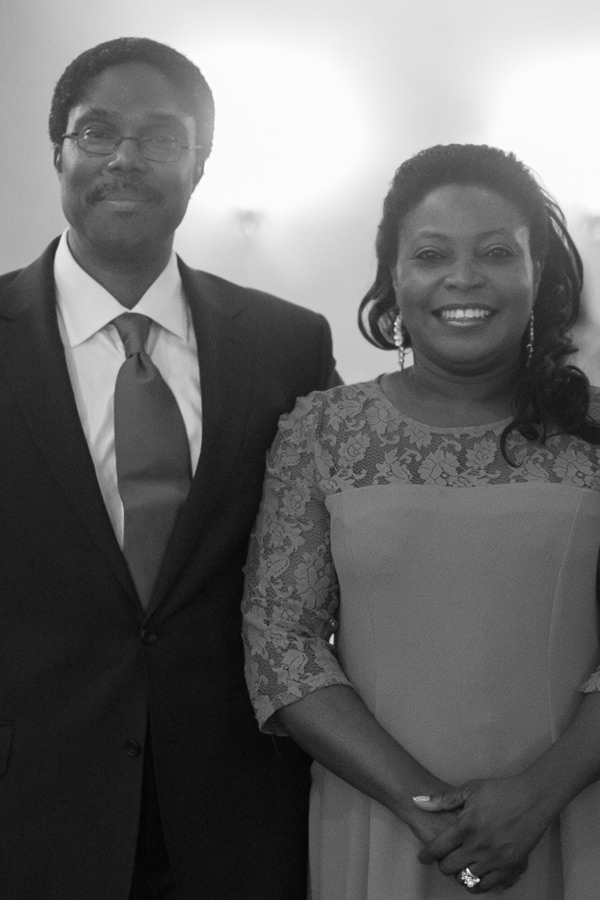 Pastors Victor and Abiola Odunlami are fervent intercessors who have shared a passion for empowering the young through encouraging strong educational values and vocational training. As the Head of Ministries in the Chapel of Life, this delightful couple, bring their unique take on the gospel, fuelled with God's humility and a heart that believes that there is an answer to all things in God's word.
Biola studied pharmacy at the University of Lagos and is a UK licensed pharmacist. She also has an MBA from the University of Leeds. She has keen and eclectic music lover and enjoys a good book.
Victor also studied at the University of Lagos, where the pair met. He was studying at the illustrious College of Medicine where he became a born again Christian.  He was a founding member of The Agape Fellowship in the College of Medicine and later became the president of 'Gospel on Stage'; a Christian drama troupe that brought the gospel to live through enactment of biblical concepts. He is a supporter of the Arsenal and shares Biola's keen love for music.
Victor and Biola have been married for 19 years and have two teenage sons (Demilade and Oludara). This lovely couple also share a dislike for injustice and are active advocates for justice and equity.
CORE TEAM – PORTFOLIO
The Pastoral Team and Members of Chapel of Life are supported by a number of stewards who meet with the pastoral team weekly to ensure that all church activities, due diligence and plans are executed with care and dexterity.
For any enquires regarding our activities or plans, please email coreteam@chapeloflife.org
Chapel of Life Correspondence Address:
20-22 Wenlock Road
London
N1 7GU
info@chapeloflife.org
Telephone: 0203 198 4500
Chapel of Life
Congregational Address:
Every Sunday
Pre-Service Prayers: 9:30
Service Time: 10am-12pm
(except specified otherwise - please check our Calendar & Events page)
The Light, Friends House, 173-177 Euston Rd, London NW1 2BJ